chevyz, this WAS in 2008.
Please READ the date on posts BEFORE U post.. Within months is fine, but years and they are pretty much a no go..
sounds like U are really into Tropcial fish or U have a fish store..
This is a Cichlid forum but some do keep the topicals. I used to too.. lol..
It is more than a container with fish!!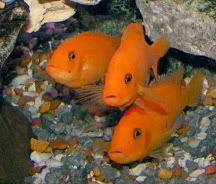 My site: Great information for your fish keeping:
[
aquatichobby.proboards.com
]