NO not really,, U can not combine with other tropicals due to the nature of the red parrots. MEAN.. U can do other american larger cichlids with them..
PATIENTS! ppl will answer when they can..
It is more than a container with fish!!
I HAD 12 tanks running!! but moved so only 4 going strong!!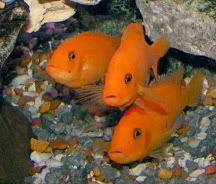 My site: Great information for your fish keeping:
[
aquatichobby.proboards.com
]